The Essential Reporting Solution for Microsoft Excel
Stonefield Query for Microsoft Excel is quite simply the most powerful, easy-to-use reporting product on the market for your Excel spreadsheets.
Stonefield Query provides a step-by-step method to create professional business reports from information stored in Excel. Anyone can create detailed reports, high level overview, drill-down, charts/graphs, pivot tables, and more in minutes rather than hours.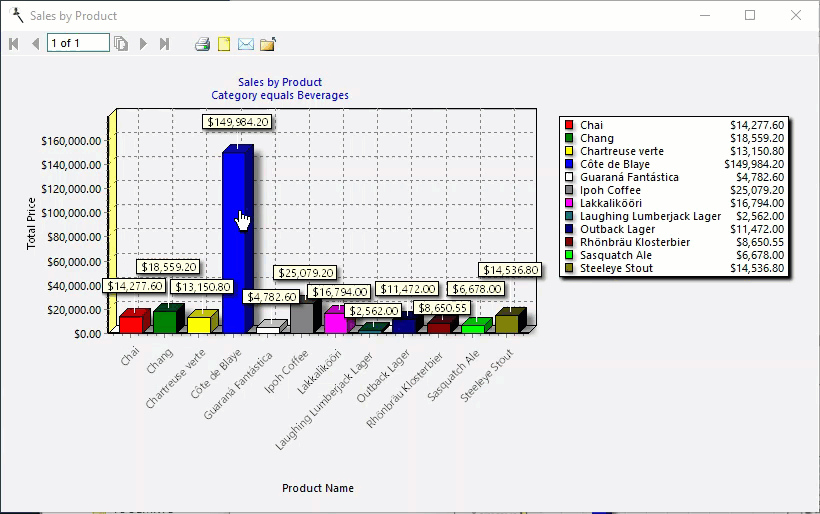 ---
Reporting Made Simple
Stonefield Query has been delivering industry-leading reporting solutions for years. With three new tiers to fit everyone's budget, it has the following special features:
Schedule and Automatically Deliver Reports

Automatically deliver reports via e-mail, file, or printer. Schedule them to run anytime you need them to, and never miss a reporting commitment to your peers, customers, or vendors (requires Ultimate).
Charts, Graphs, and Dashboards

Create bar, line, area, and pie charts as well as series charts. Dashboards combine multiple charts into one consolidated view of your data. Zoom in and out on the dashboard, update individual reports manually, and output the dashboard to file.
Microsoft Excel PivotTable Reporting

Extend your data analysis with Microsoft Excel PivotTables.
Create Your Own Custom Formulas

Define your own custom calculations to use in any report. Use any of the hundreds of built-in functions or create your own.
Filters and Exclusions

Filters allow you to narrow down your results without programming, such as product sales by customer for this year, month, or week. Exclusions allow you to report on things not recorded in Excel, such as all companies that bought something last year but not this year.
Multiple Spreadsheet Support

You can run reports on more than one spreadsheet. You can even consolidate records from multiple companies into one report (requires Ultimate). For example, you could show all outstanding invoices from all companies on the same report, including showing which company each one came from.
---
Pricing
There are two types of licenses available:
Ultimate (also known as "Report Designer"): this license includes all features. The price for an Ultimate license is $295.
Basic (also known as "Report Viewer"): has all the features of an Ultimate license except the ability to create or edit reports (it can only run reports created by other users) and the ability to schedule reports. The price for a Basic license is $140.
Please note:
All prices are in U.S. dollars.
Software maintenance is 25% per year and is required with the initial purchase.
Basic licenses are available by subscription only and require software maintenance to be kept current.
---
System Requirements
Any version of Microsoft Windows released after 2006: Windows Vista, Windows 7, Windows 8, Windows Server 2008, Windows Server 2012, Windows Server 2016, Windows Terminal Server, Windows Small Business Server, Windows Essentials Business Server (also works in Citrix environments)
512 MB minimum memory (more is better)
50 MB free hard disk space
Scheduled reports are not available in Citrix environments.
---
Sample Reports
&nbsp