Selecting Which Records to Include
When you run a report, you often do not want every available record displayed or printed. Selecting a subset of records to work with is called filtering. The Filter page of the Reports Explorer and the report wizards allows you to specify which records are included in the report. You can also query against multiple databases using this page.
This page may not be available for some reports.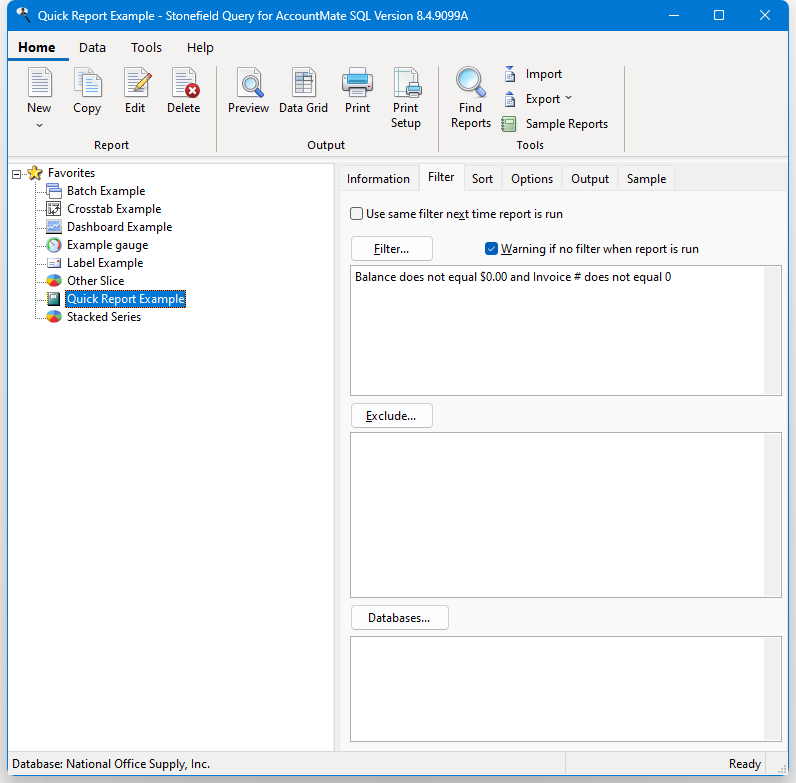 This page has the following options:
---

© Stonefield Software Inc., 1996-2019 • Updated: 04/14/18
Comment or report problem with topic